Because the journey is always
better together.
For more than a century, we have provided industry-leading transportation services by emphasizing the relationship with our customer and putting
students first.
We work closely with school officials to understand their unique challenges, developing solutions that save money, improve safety, drive efficiency and provide peace of mind. We proudly employ 48,000 people across the U.S. and Canada and have over 43,000 buses.
"First Student's local staff members are visible in our community and they are dedicated to our children. Our staff work together as a team. From top down, First Student has highly trained personnel that have the sole purpose of taking care of the students', families' and the school's needs."
Scott D.
Superintendent of Schools
Zachary Community School District, LA
Big Bus. No Big Deal.
Have you ever wondered what it would be like to drive a school bus? Now you can find out. Through our Big Bus No Big Deal Hiring Events, everyday people get to test drive a new career by taking the wheel of one of our iconic yellow school buses. Our knowledgeable and friendly training staff will guide you through a closed course. No experience, no problem. We provide all the training required to succeed. All you need is the desire to put your career in the driver's seat as you perform an invaluable service for your local community.
View Driver Openings
Parents First.
Your kids are your world and we wouldn't have it any other way. We have plenty of opportunities where you can work while your kids are in school and then be home with them when they're not. And your work schedule will mirror the school calendar giving you all school holidays and vacations off.
School Bus Drivers
No experience needed, comprehensive training, fulfilling work & rewards.
Location Managers
Help keep our operations running smoothly and safely.
Technicians/Mechanics
Advanced technology, training, bonuses and more.
First in Technology & Innovation
First Student leads the industry by continuously researching, developing and investing in technology that saves money, improves safety, drives efficiency and provides peace of mind. Recent initiatives include:
DriverHub
A tablet-based driver workflow system that provides real-time navigation assistance, provides data links into our operations and maintenance systems, and enables driver monitoring and coaching, further enhancing on-road performance and safety.
FirstView
The highest rated, most comprehensive and secure bus tracking, communications and engagement tool for parents, school administrators and transportation managers.
LEARN MORE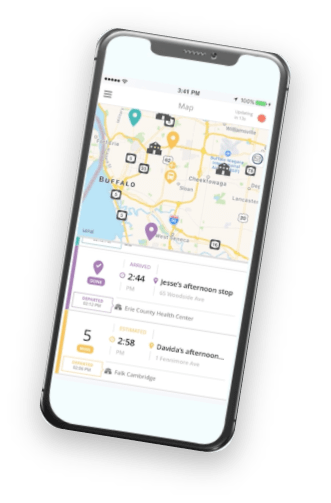 Van Service for Students with Special Needs
Transporting students with unique needs requires experience, specialized training and compassion. Our new vans are state-of-the-art with 3-point safety belts, GPS tracking systems and interior cameras. School districts also have access to the company's exclusive technology suite, which includes FirstView® and First Feedback™.
Alternative Vehicles
Our alternative fuel fleet now numbers more than 2,000 vehicles (predominantly Compressed Natural Gas buses) and we're rolling out new electric school buses in Chicago, Montreal, and Minnesota.
Previous
Next
Why join First? One of the best reasons is the people who work here. They're talented, friendly, knowledgeable, helpful and successful. Meet some of them now and hear why they are proud to be part of the First team.
"There's never a dull moment. Managing hundreds of routes can be challenging, but I enjoy putting the pieces together and finding solutions. Every day has opportunities and challenges and it's really rewarding to feel that you're making a difference."
"In order to be successful, we know we need to be collaborative and supportive of each other while making sure the safety of our kids is at the heart of everything we do. My boss was a great mentor who helped me learn the business. Without his support and encouragement, I would not be where I am today."
Anita Brown
Senior Location Manager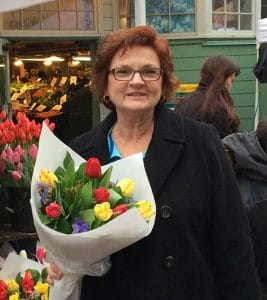 Anita Brown
Senior Location Manager
"At First Student, we listen to our customers and take every avenue to ensure students have the best possible transportation while providing communities with safe and reliable transportation needs. Here my values line up with our mission. I'm empowered every day through collaboration and innovation to ensure our customers internally and externally are receiving the best solutions. It's rewarding to represent an organization that is truly interested in supporting people and the community."
"I've worked for some major companies that are well-known for their success. These include Procter and Gamble, Kimberly-Clark, and Honeywell. I chose to work at First Student so I can have an impact on the lives of children and the communities where they live. Our First Student family is passionate about the safety and well-being of our student passengers. I love working here because each of us really cares."
Claire Miller
SVP Strategy, Business Development,
Marketing & Communications
Claire Miller
SVP Strategy, Business Development,
Marketing & Communications
"I love working for First Student because we are dedicated to enhancing the educational experience by transporting children safely and providing superior customer services to the districts we serve. We have a highly collaborative team whose mission is to continually grow this business and ensure we provide great career opportunities and work experiences for all of our employees."
Scott Spivey
SVP & Chief Financial Officer
Scott Spivey
SVP & Chief Financial Officer
I am at First because we're the leading transportation services company in North America. There are many career advancement opportunities at a growing company. Furthermore, First has many professionals who are leaders in the industry. Finally, I love working at First because 'Supportive of Each Other' is one of our core values.
Darryl Hill
SVP, Safety & Security
First Student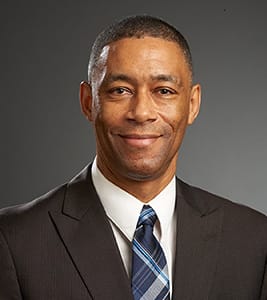 Darryl Hill
SVP, Safety & Security
First Student
"My dedication comes from the parents who entrust us with their children, my hard-working co-workers, and my boss who is a dedicated and passionate safety leader. Also, knowing that an interaction I had with an employee may have saved a life or prevented someone from being injured is extremely gratifying for me."
Laura Greene-Halley
Director
BeSafe & Transporting Passengers with Disabilities
Laura Greene-Halley
Director
BeSafe & Transporting Passengers with Disabilities
Previous
Next
Bruce P.Dispatcher
Anita B.Manager
Nichole S.Manager
Claire M.SVP
Scott S.SVP
Darryl H.SVP
Laura G-H.Director