Because we're the #1 name in our industry.
Chances are you've ridden in or shared the road with our school or city buses, vans, university shuttles, or most recently— autonomous vehicles and E-bikes.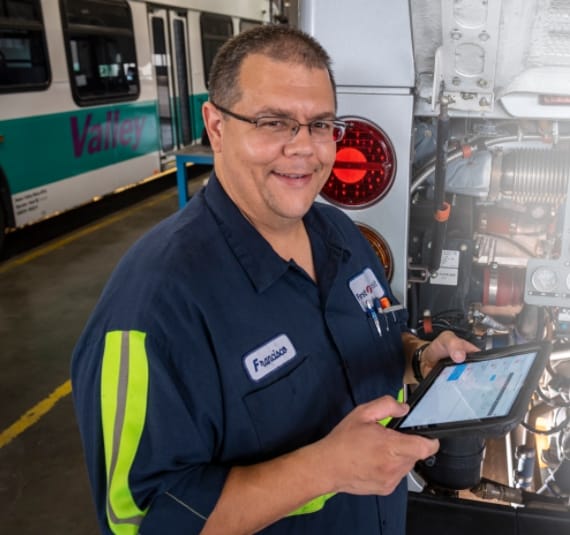 We are the largest passenger transportation company in North America with 1,200 locations across the United States, Puerto Rico and Canada. Operating for over 20 years, we're extremely proud of where we've been and even more proud of where we're going.
We are 96,000+
employees strong.
Our total revenue?
$4.8 Billion.
We operate in 49 states
and 11 Canadian provinces.
Because we keep
North America moving.
Based in Cincinnati, Ohio, we provide busing, transportation and maintenance services to municipalities, school districts and the general public in the U.S., Puerto Rico and Canada. We currently offer career opportunities in the following divisions:
Drivers
Bus & Van opportunities, comprehensive training, full & part-time shifts.
Location Managers & General Managers
Help keep our operations running
smoothly and safely.
Technicians/Mechanics
Advanced technology, training,
bonuses & more.
At First, we're on board with wherever you are or want to be.
Imagine career, job and promotion opportunities everywhere you look and go, spanning two countries, one continent and thousands of local communities. At First, we employ people from all walks of life – from Pennsylvania to Puerto Rico; Montreal to Minnesota; Alaska to Atlanta; and everywhere in between.
Our size, scope and reach are unmatched and so are the opportunities we can offer your life and career. Whether you want to work in your hometown, or want to relocate where your interests and ambitions take you, our 1,200 locations across North America have you covered.
Find a workstyle that fits your lifestyle.
No matter where you are in your life or career, we have job and career opportunities to match. At First, where, how fast, and how far you go is truly up to you.
EXPLORE OPPORTUNITIES
Success Stories
"At First, we are dedicated to building a team that excels individually and together in creating an operating platform and the supporting systems needed to execute excellence in service delivery. Now more than ever, I am proud to serve as Chief Operating Officer for an organization that lives out its values of being dedicated to safety, supportive of each other, committed to our customers, and accountable for performance. We set the highest standards in the industry by working together as a team."
Beverly Edwards
Chief Operating Officer, First Transit, Inc.
MEET MORE PEOPLE